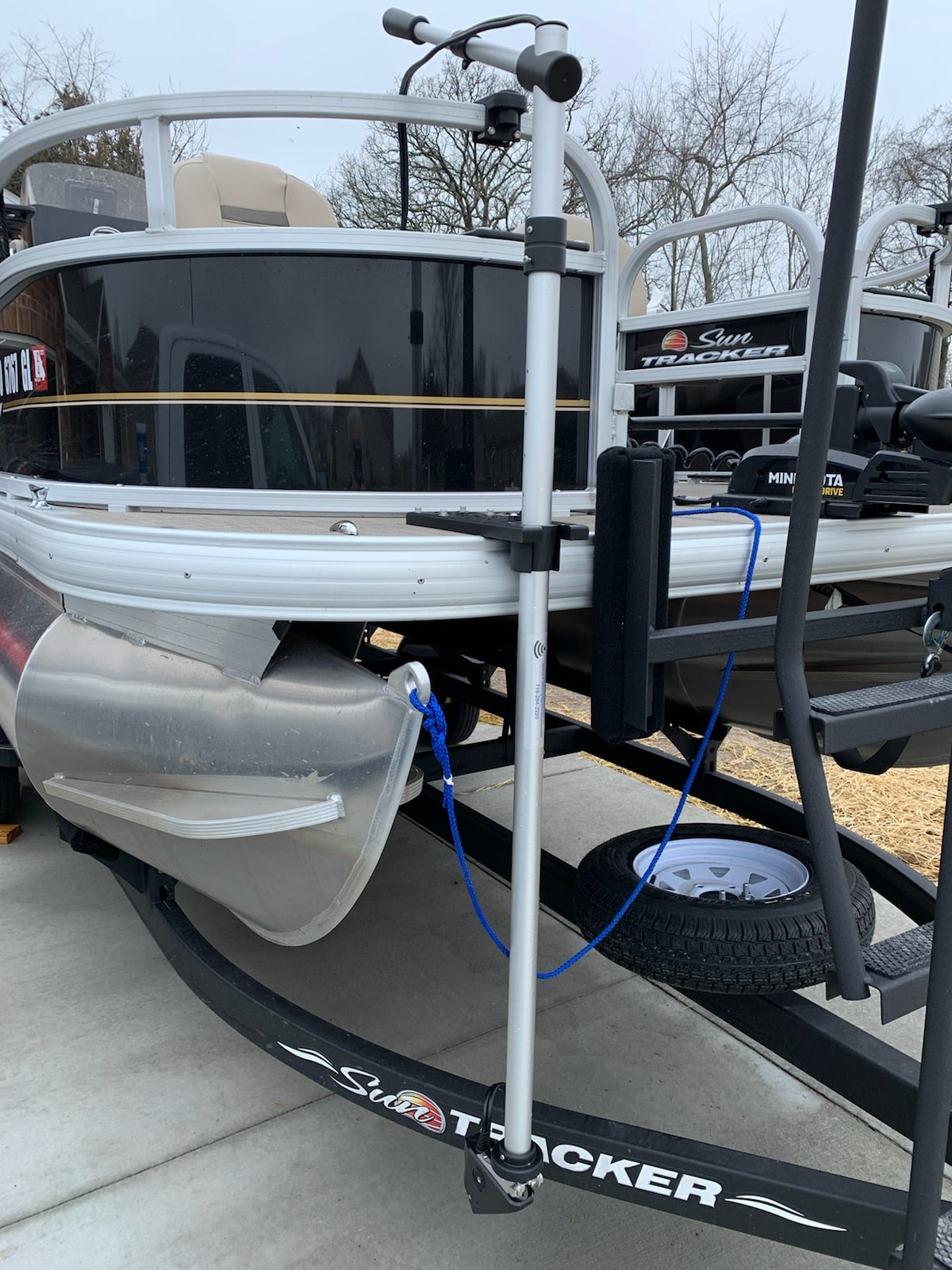 Pontoon Boats often have sufficient deck space forward of the fence to allow for mounting of a baseplate.  Any level area that has space of 4×4 inch and is flat can use a simple sub plate mounting.
Baseplates sit atop the sub plate using one of two mounting methods.
Thumbscrews:  a couple of nylon thumbscrews that act as a quick removal as well as a strain relief should the downrod hit something while deployed.

Magnetic Switches:  magnetic switches
Baseplate selection should take into consideration the span, or distance, from the outer (water side) edge of the sub plate to the outside edge of the pontoon.
Refer to the drawing below, Dimension D, for the span available with the different baseplate sizes.