Garmin Authorized Distributor!               
Out of stock stock update:  all parts available
INDIVIDUAL PARTS, click on SHOP from the main menu, all individual parts listed by category   MOST ORDERS SHIP WITHIN 24 HOURS!
Questions?  Call 719-284-2220
Pricing ranges from $220.00 up.  Use the Bowducer build button from our shop page to set a system up for your specific boat.
Fishing Specialties
Forward Looking Sonar/Transducer Mounting Systems
Build a Fishing Specialties Forward looking sonar downrod!
The Build a Bowducer system allows you to create a Complete Semi Custom mounting of your forward looking sonar on your boat (BLUE BUTTON).
Select your Boat Model
Select your Transducer Model
You will then be able to select from the most common mounting locations (photos also show these locations) for mounting the baseplate onto the boat.  Then, add the mounting to the cart and select continue shopping for Downrod setup options.   
Kayak users (GREEN button) have a simplified build system as mounting options on Kayaks are more standardized than full size boats.
We support all boats.  
If your model is not shown and you have any questions about the build options, please call us at (719)-284-2220.  
If you leave a message before closing, we will call you back same day!
The Fishing Specialties semi-custom downrod systems, versus other downrod systems, is simply the fastest and most accurate to use.  It requires zero effort to deploy and to stow it, it is as simple as picking it up and placing it on the boat.  Through extensive testing, over 10 years in business, we have learned that a manual downrod is by far the fastest to position and aim.  By flicking the handle to the point where your lure may be, you can very quickly adjust the sonar direction without fumbling for buttons, fobs or searching the deck for foot controls. It makes fishing easier!
The Bowducer system is simply the fastest and most accurate means to aim a scanning sonar in the direction of interest.
The system design is optimized to provide the most minimal mounting at the front of a crowded boat while at the same time protecting your transducer investment.  This includes theft protection in that the transducer can be very quickly removed from the boat for storage in a locked truck or equipment bin.  The downrod system is designed to withstand impacts with underwater obstacles without pulling screws out of your boat or breaking/bending any of the system parts.
Compatible with Garmin Livescope LVS32 and LVS34, Lowrance Active Target, and Humminbird Mega Live transducers, as well as other transducers.
Try using our Build a Bowducer System! You only need to know your transducer type, boat model and how you would like to mount (based on photos).   System prices range from about 220 to 375.00 depending on mounting methods needed and other options.
More videos bottom of the page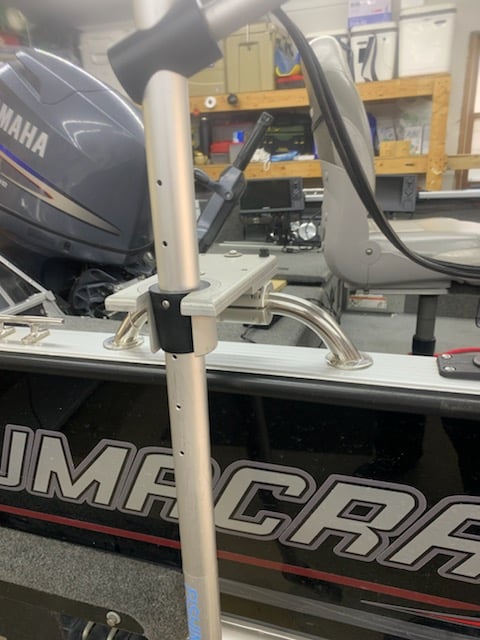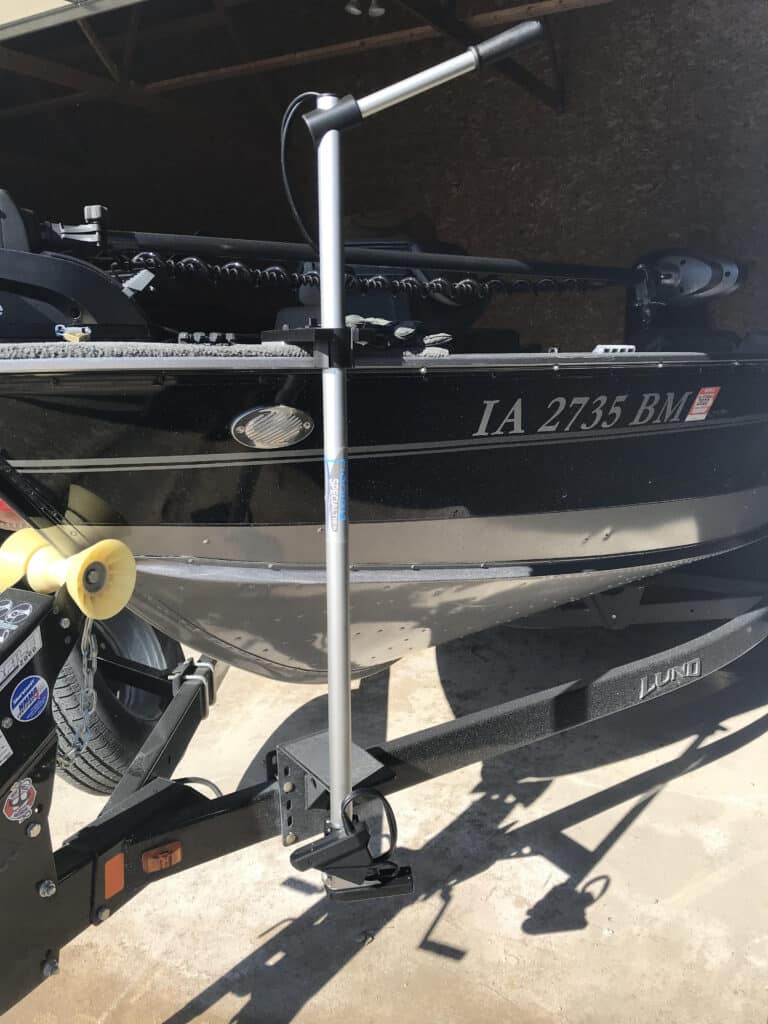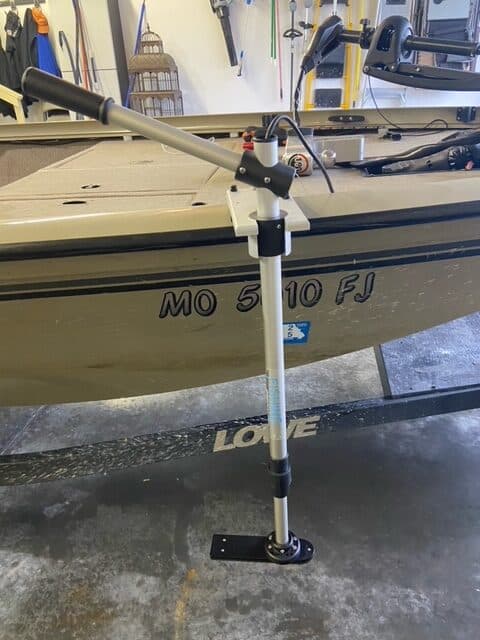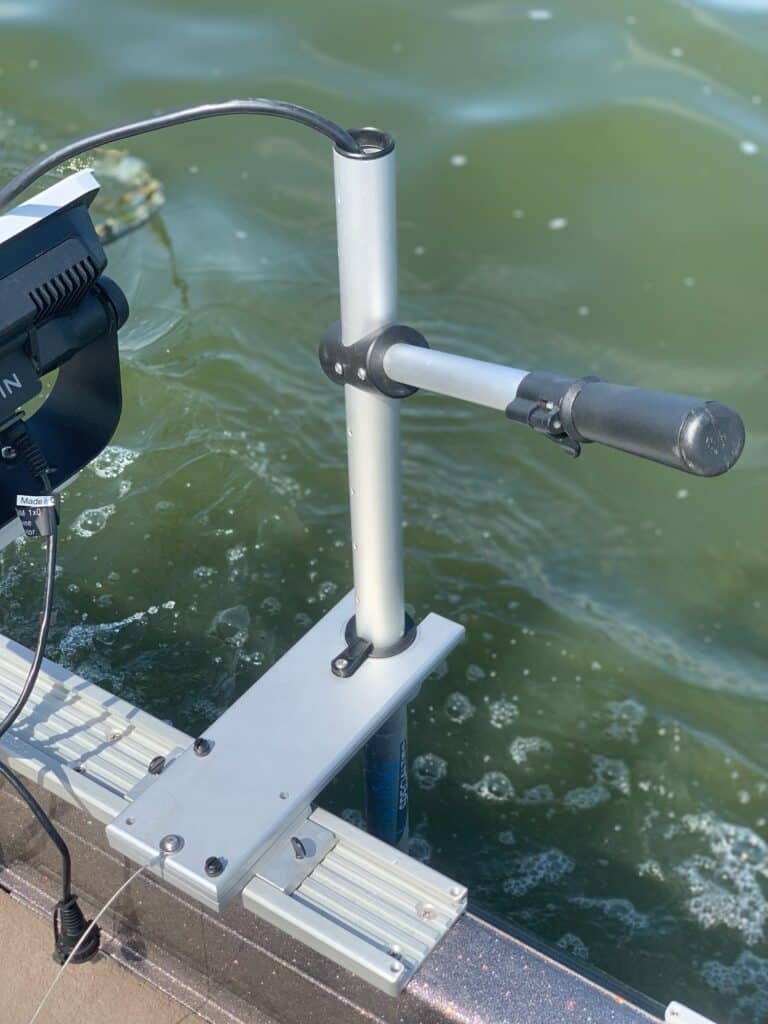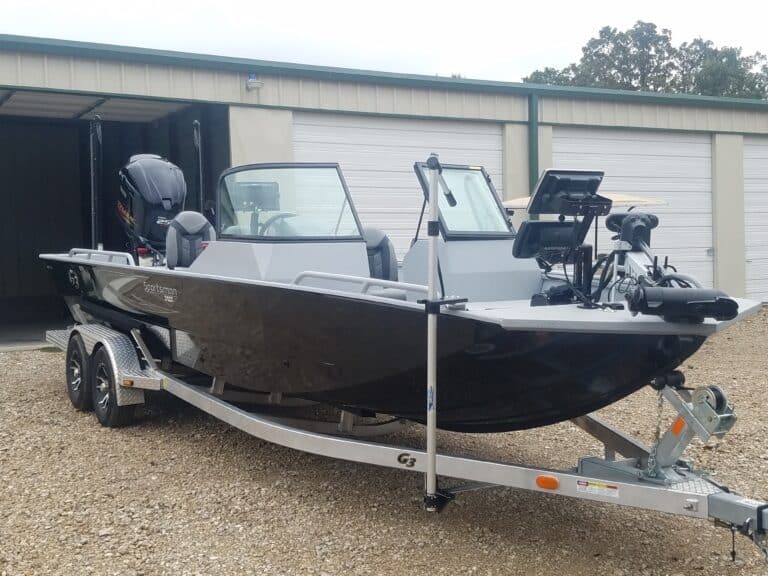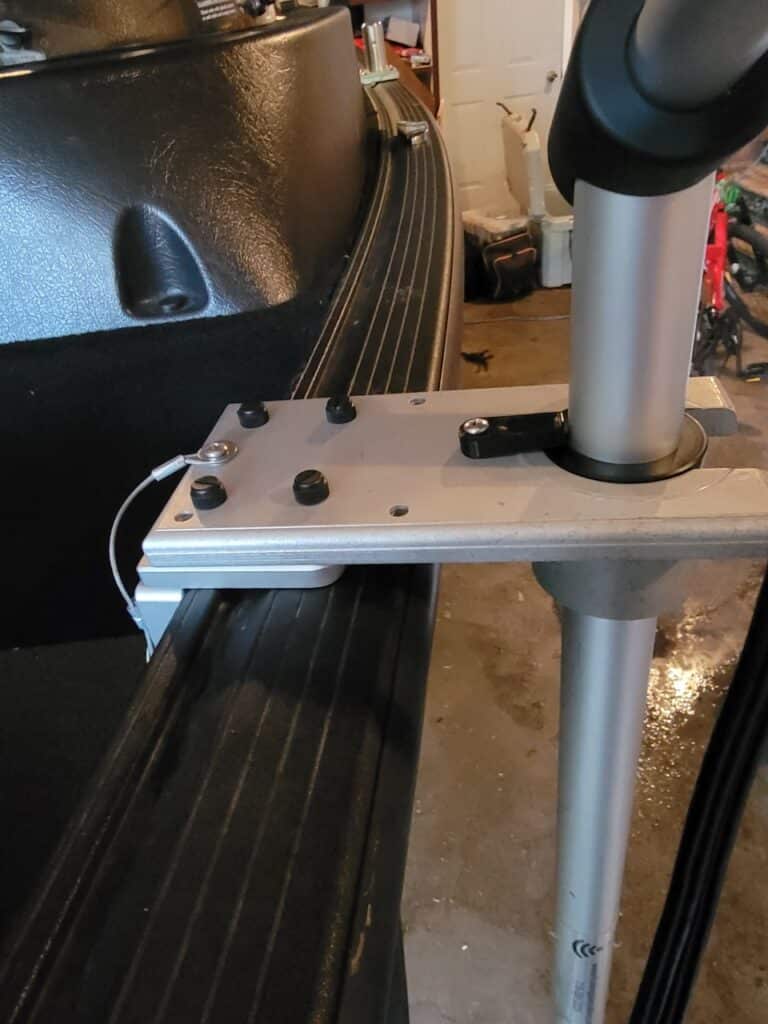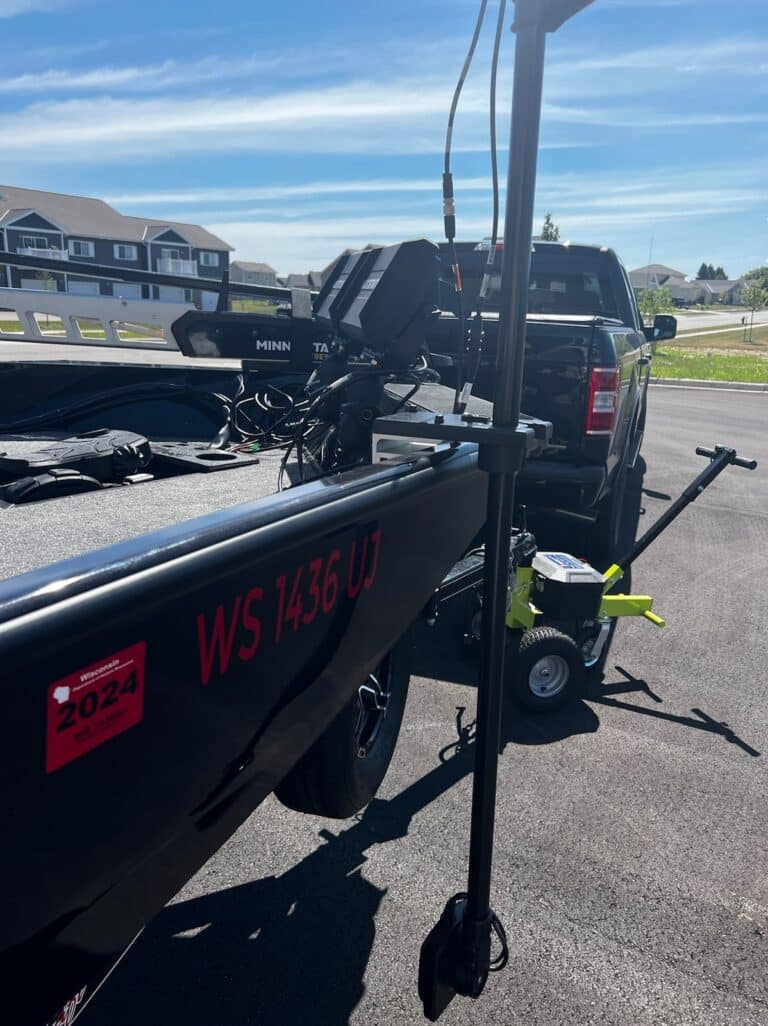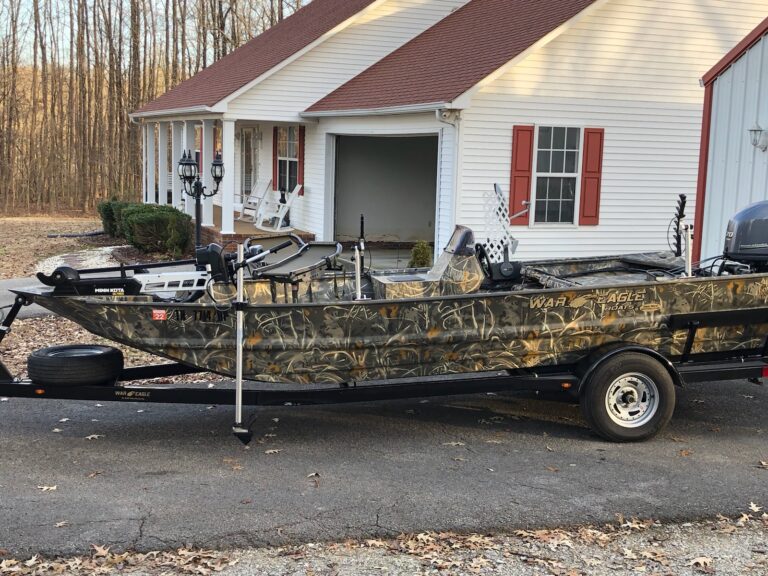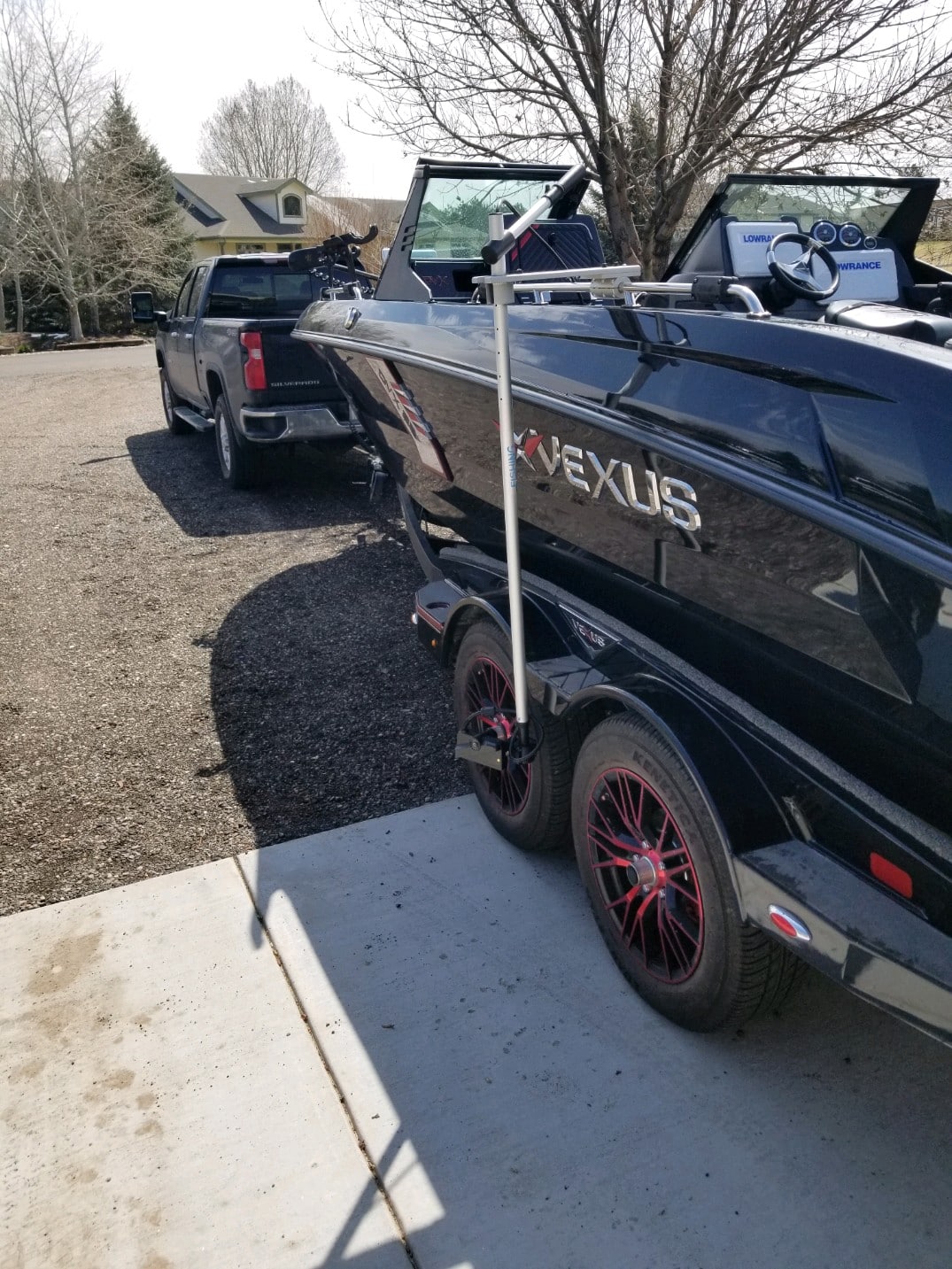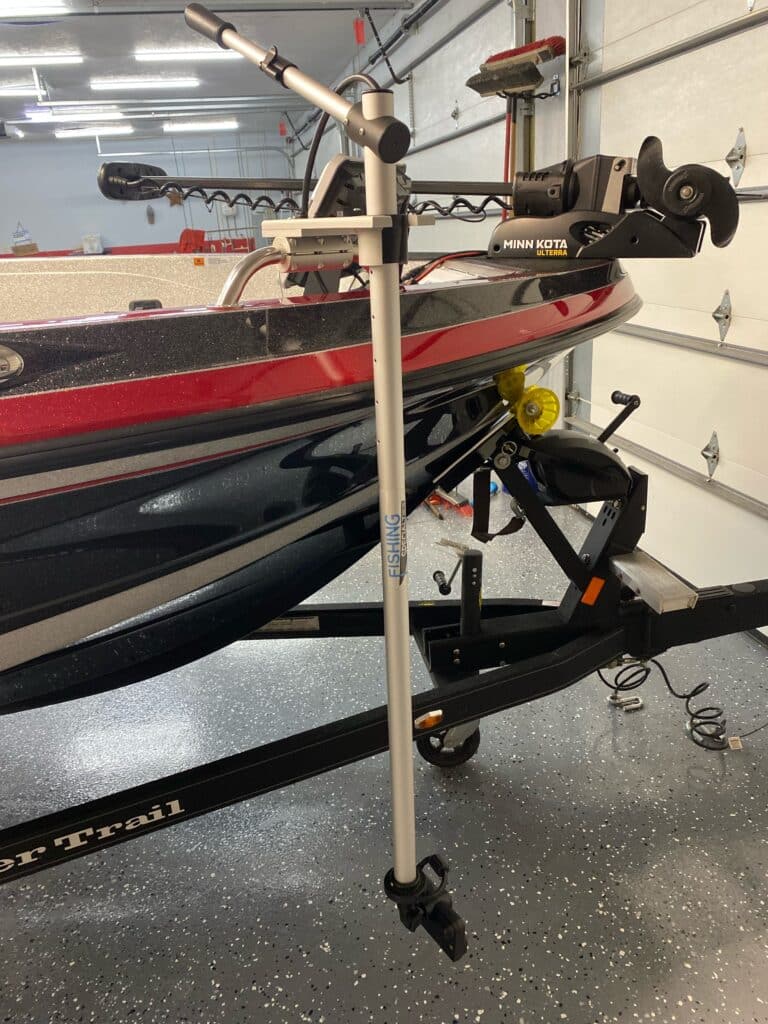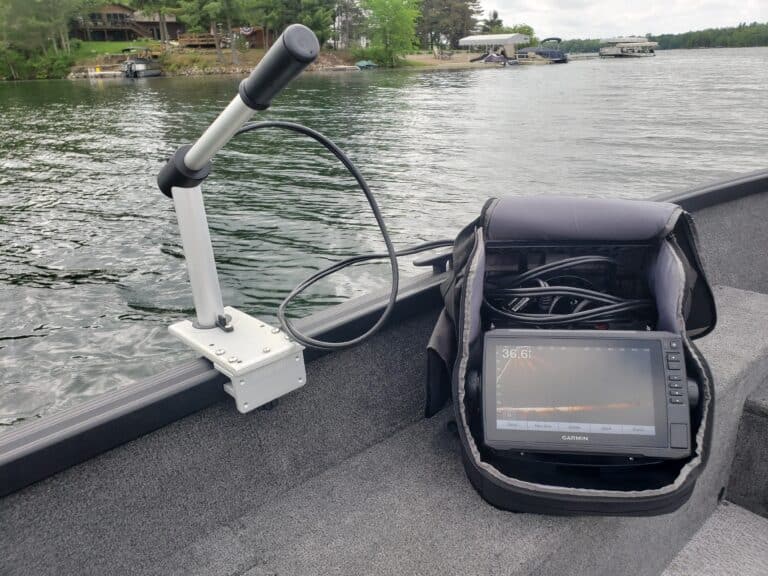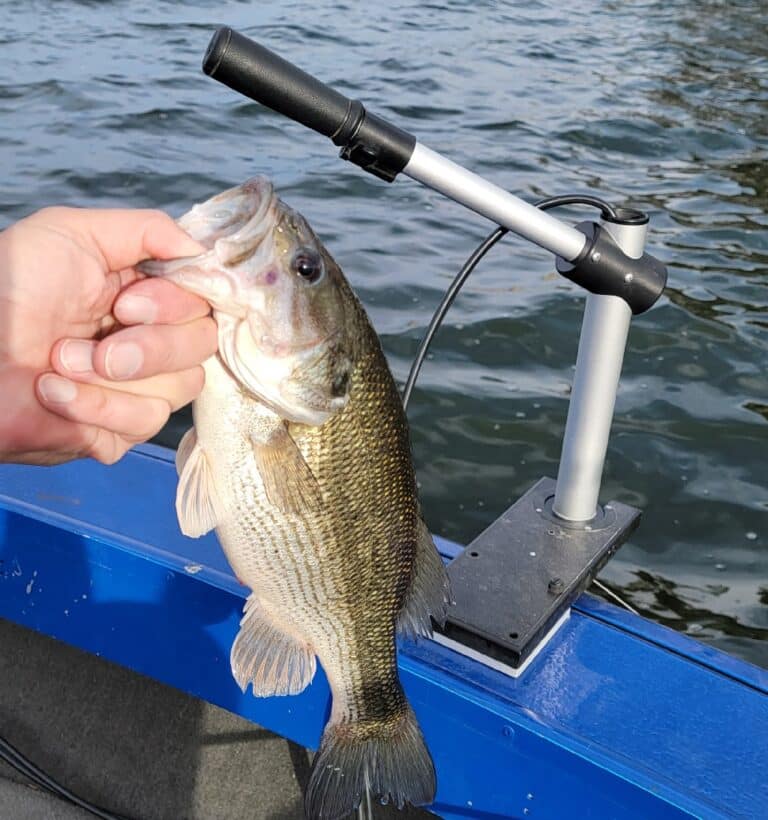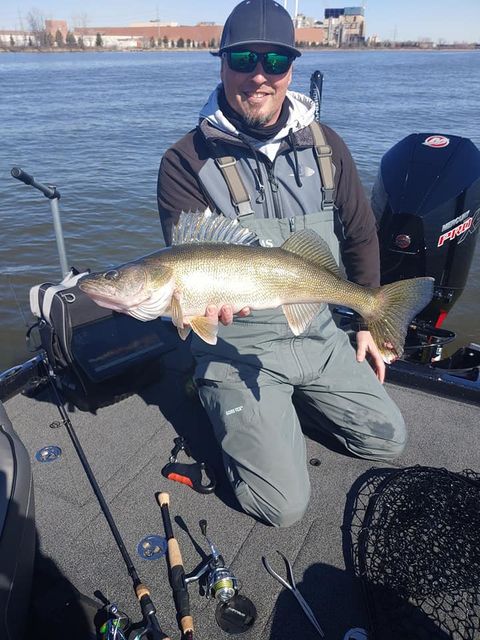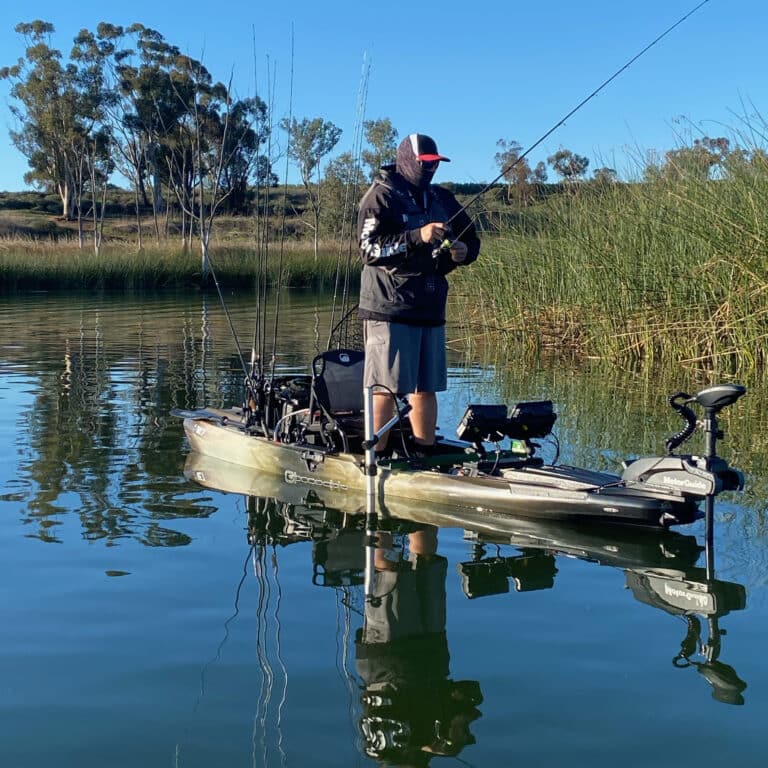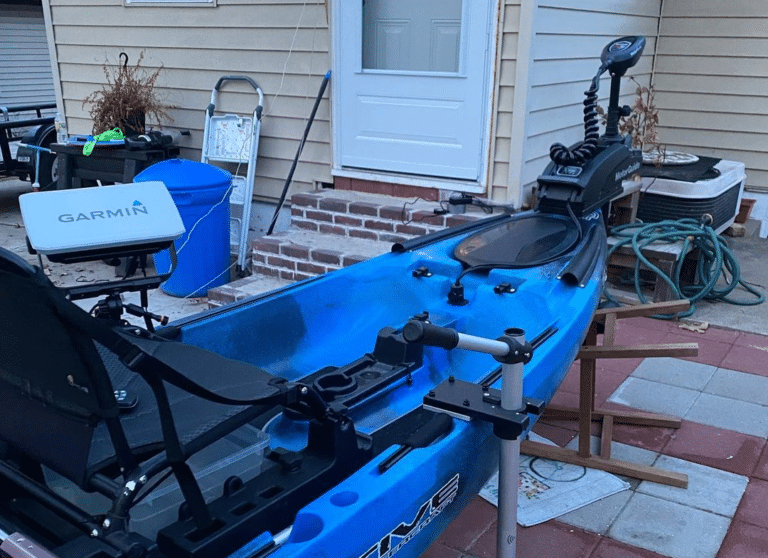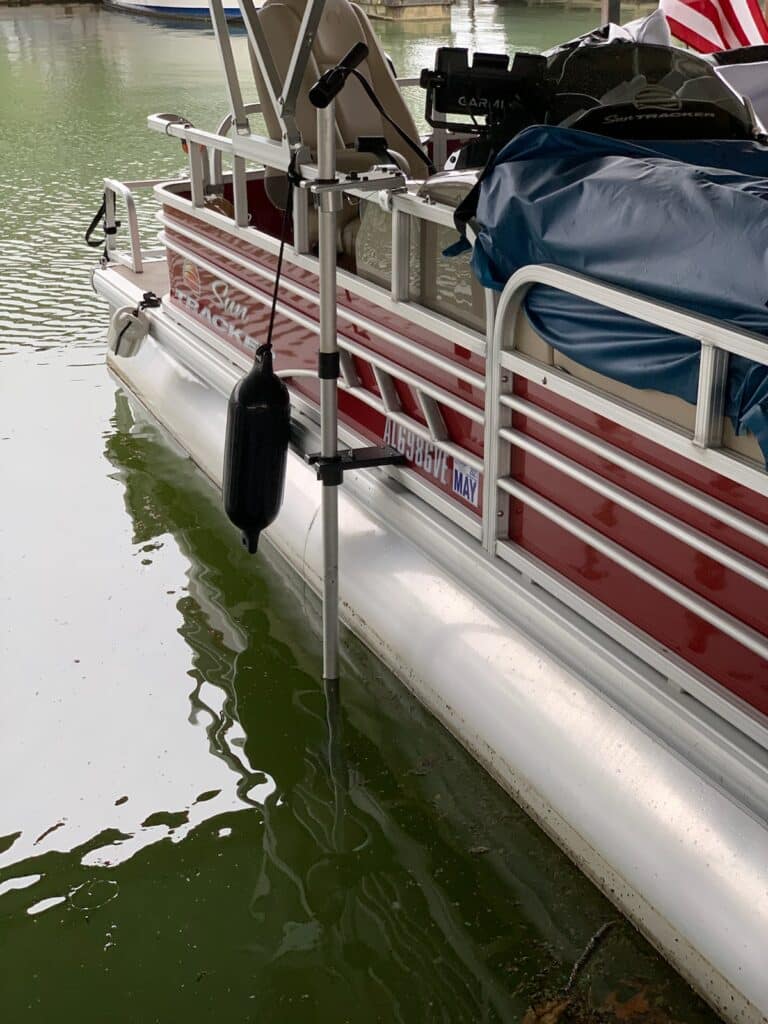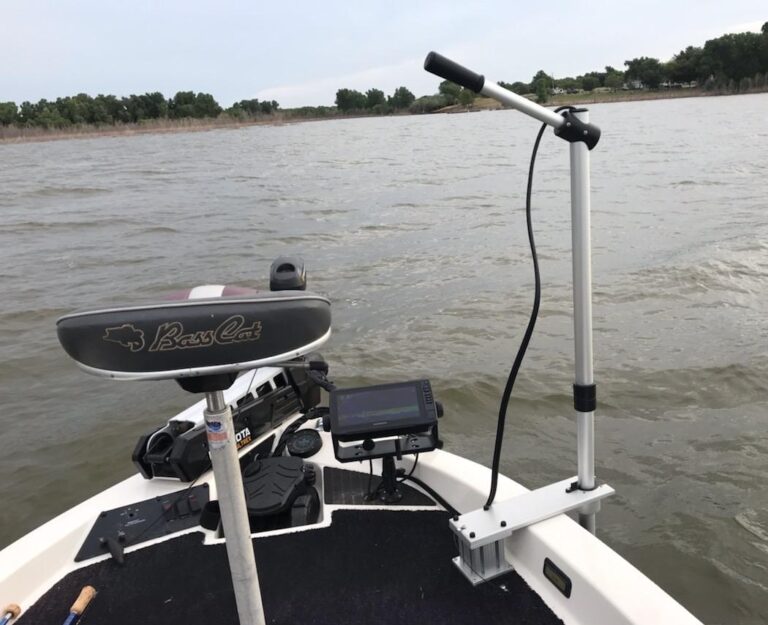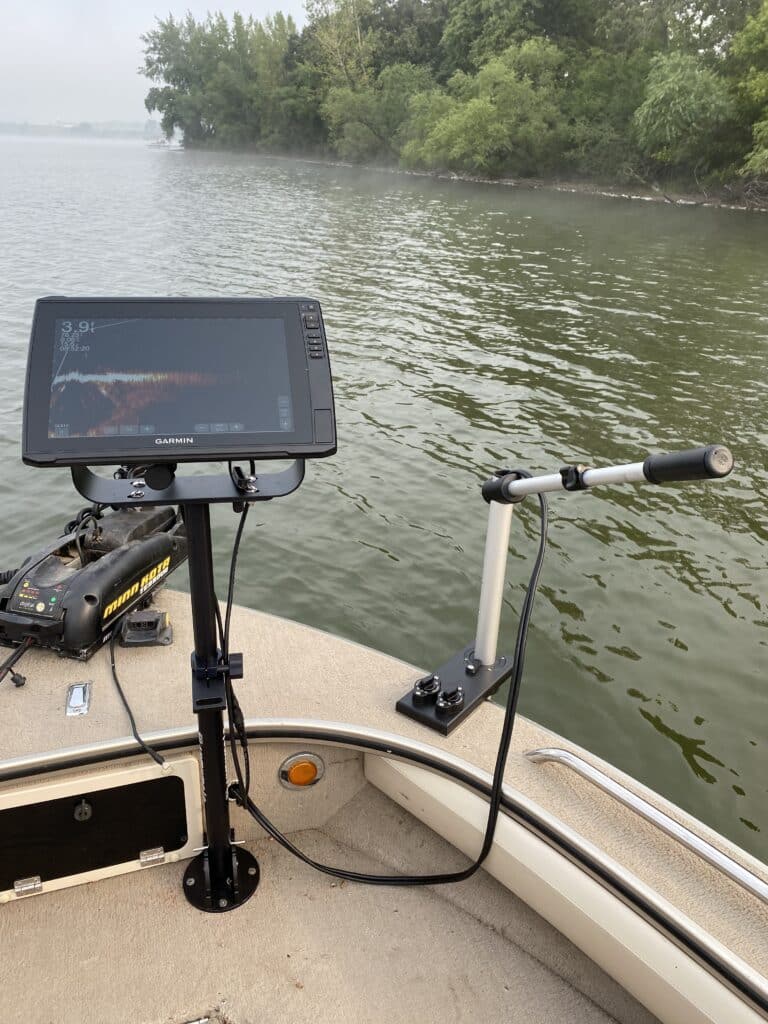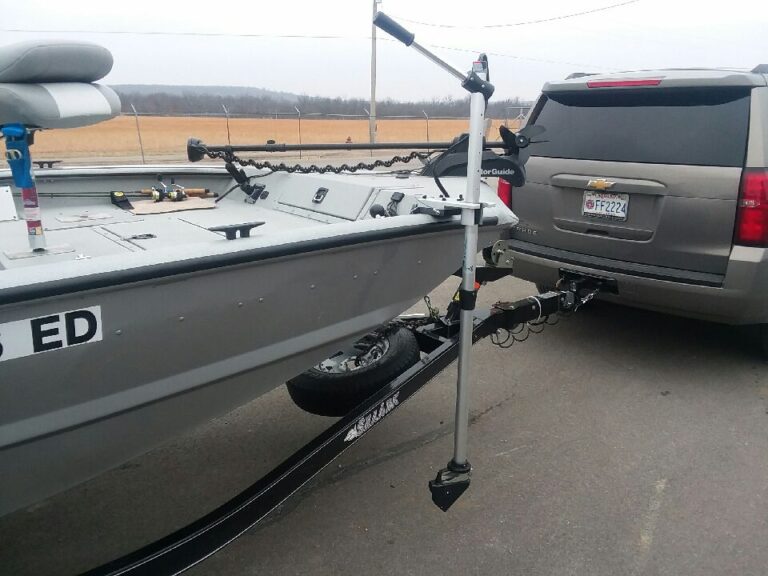 Note:  Videos showing Bowducer Forward looking sonar downrods in operation are at the bottom of this page.
Advantages of a Bowducer Downrod/Pole system
Rigid up to about 4.5 mph (Magnetic systems 3.5mph)

Breakaway / Lift away feature if it accidentally hits underwater obstacles.

Very fast to remove from the water – even if stuck on something!

Can be taken completely off the boat (for lockup) in the time needed to disconnect the transducer cable.

Rotates simply and reliably to any given direction.  Cast and point the transducer where the lure landed and you will see it on the screen!  No delay waiting for motors to turn, etc.

Has 360 degree shear bolts  or magnetic holding that prevent damage to the downrod or transducer should you hit something.

Can be deployed in about 1 second (and retrieved just as fast).  

Uses only gravity to maintain the downrod in the cup (eliminating the need to lock pins tighten thumbscrews, etc.)

Allows the downrod/transducer assembly to be used in multiple locations or even ice and/or dock fishing.

Protects the transducer cable inside the downrod which in turn protects your investment.

Does not tilt into the boat causing deck blockage.  Your deck will remain clear with no trip hazards.

Handle quickly and easily allows the user to determine where the transducer is looking
Forward Looking Sonar Transducer Location and Tradeoffs
Fishing Transducers are improving every day. The images displayed by a fish finder (depthfinder) today are markedly improved from those of just 10 years ago.
Having a good, high-resolution transducer mounted on the bow of the boat gives an advantage as it shows fish in relation to the fisherman's position versus 15 to 25 feet behind.
Many have tried to put transducers on trolling motors and found that the motor itself is quite unkind to the cables and images. Tearing a cable sheath will create noise on your fish finder display. Once torn, a cable cannot typically be fixed by the average person. As such, transducer replacement is the only option.
Mountings are available for all types of boats and allows the user to locate the downrod in the most convenient to use location.  The name of the game is convenience and speed.  A downrod system provides both without getting in the way of your fishing.
A Bowducer transducer mount assembly protects your investment and makes it easy and enjoyable to use.
Videos showing operation/setup of Downrods
Garmin Authorized Distributor