CREATING YOUR CUSTOM FISHING TRANSDUCER MOUNTING.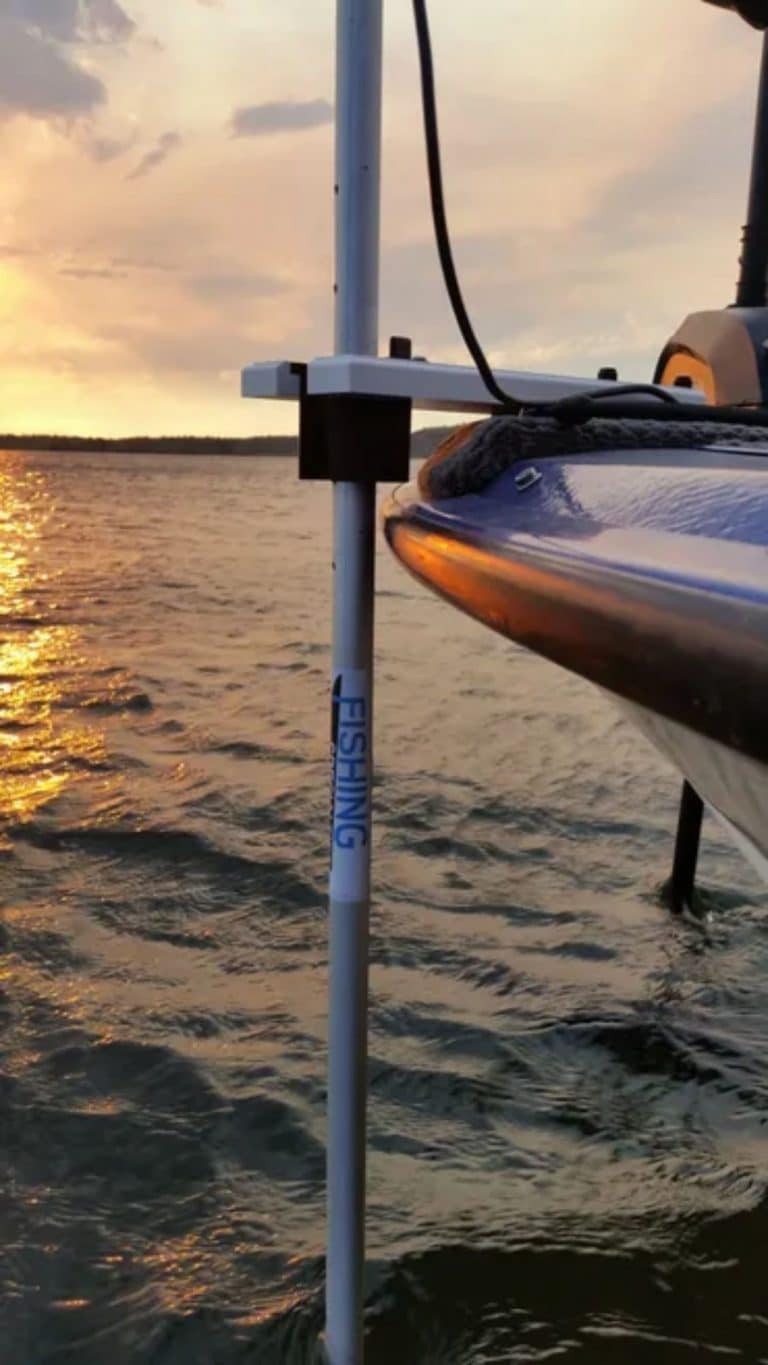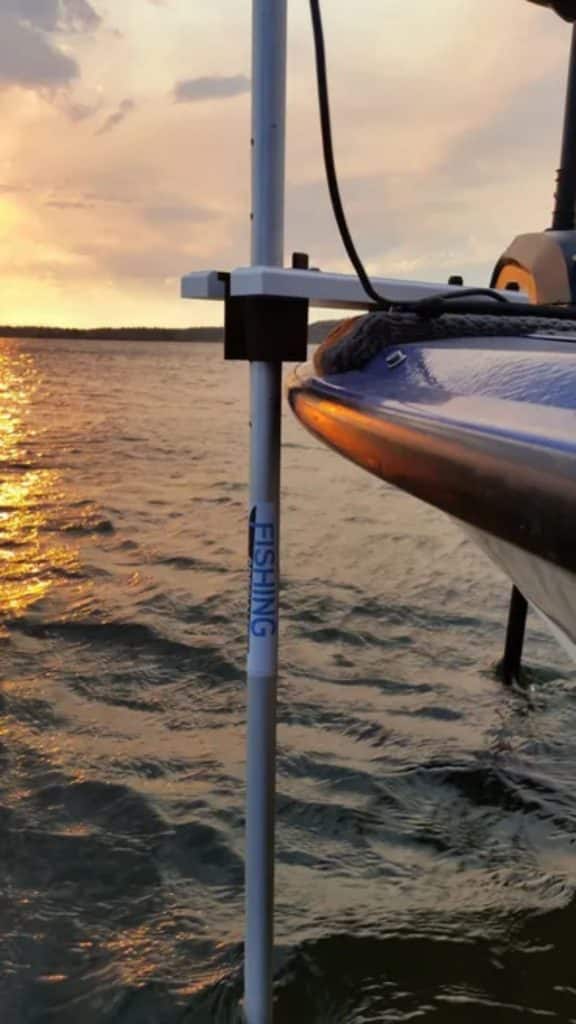 Choosing the Best Transducer mounting for your Boat
Bowducer assemblies are semi-custom products which can be setup for your particular fish catching rig.
We offer transducer mounting assemblies for all fishing transducer types.
Mounting baseplates to the boat come in many types: direct mount, removable mount, clamping mount, and specialty rail mounts, ie "Tracker Boat Rails."
How to choose your Bowducer assembly
Each Bowducer kit: Basic, Deluxe, Premium, etc adds extra standard components.
Basic Bowducers are directly mounted onto the front of your boat and are not easily removable.
Deluxe Bowduers add the sub plate that allows for easily removing the baseplate from the edge of the boat.
Premium Bowducers feature all aluminum construction for strength. Great for use in very stump filled waters.
Clamping systems add clamps to the removable sub plate to allow the user to install on the boat in just about any location. Special thank you to TiteLok for their excellent clamping systems.
Specialty mounting assemblies are available for Humminbird 360, Garmin Livescope, Panoptix, and Lowrance 3D.
Pedestal Mount systems offer the flexibility to mount into the carpeted boat floor and then span the gunnel of the boat with the baseplate (Order a Pedestal along with a Basic Bowducer to create this bowducer system)
Downrods
Downrods all ship with the transducer mount that you specify when ordering.
To ease use, ensure that the downrod ordered will allow your transducer cable to run through the center of the downrod.
Aluminum downrods have proven to be very tough. We have not yet had a customer report a downrod ruined by running into an underwater obstacle.
Telescoping downrods have proven to be most popular as they can be shortened for stowage and are quickly adjustable depending on wave conditions.
Refer to About Downrods page for further information about fitment.
Use of the Bowducer system
Bowducer assemblies are generally designed to be deployed at the same time your trolling motor is being used.
A general rule of thumb: If the trolling motor is out of the water, so too should be the Bowducer. Of course, if trolling with the main engine then it will need to be out.
Video is being setup please check back.
SCROLL DOWN FOR MOUNTING SYSTEM KITS AND SOME HELPFUL HINTS
Determining Baseplate length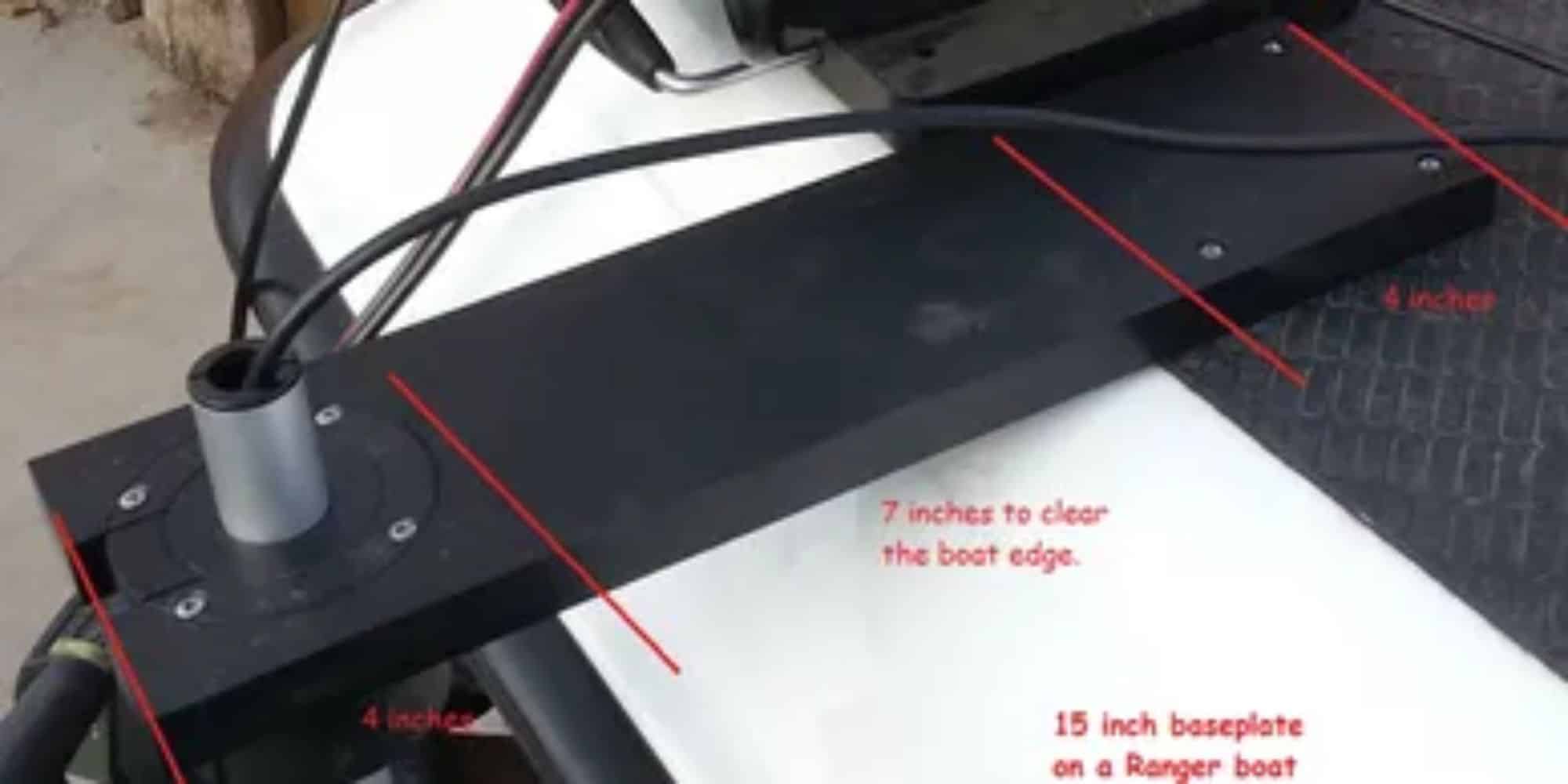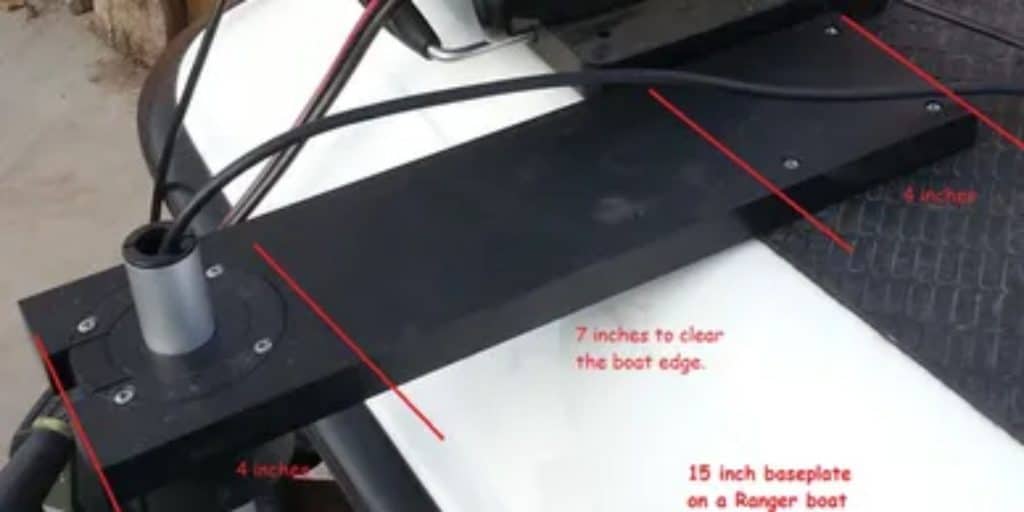 Determination of baseplate length for your transducer mounting assembly is relatively easy. Note in the photo, there is 4 inches for mounting area, and 4 inches that must sit over the edge of the boat. So subtracting 8 inches from the standard downrod lengths gives you the available distance to get over the edge: 0.25 on a 8.25 base, 4 on a 12 inch base and 7 on a 15 inch base. Other lengths are available on request so don't be shy and drop us a line if you need something specific.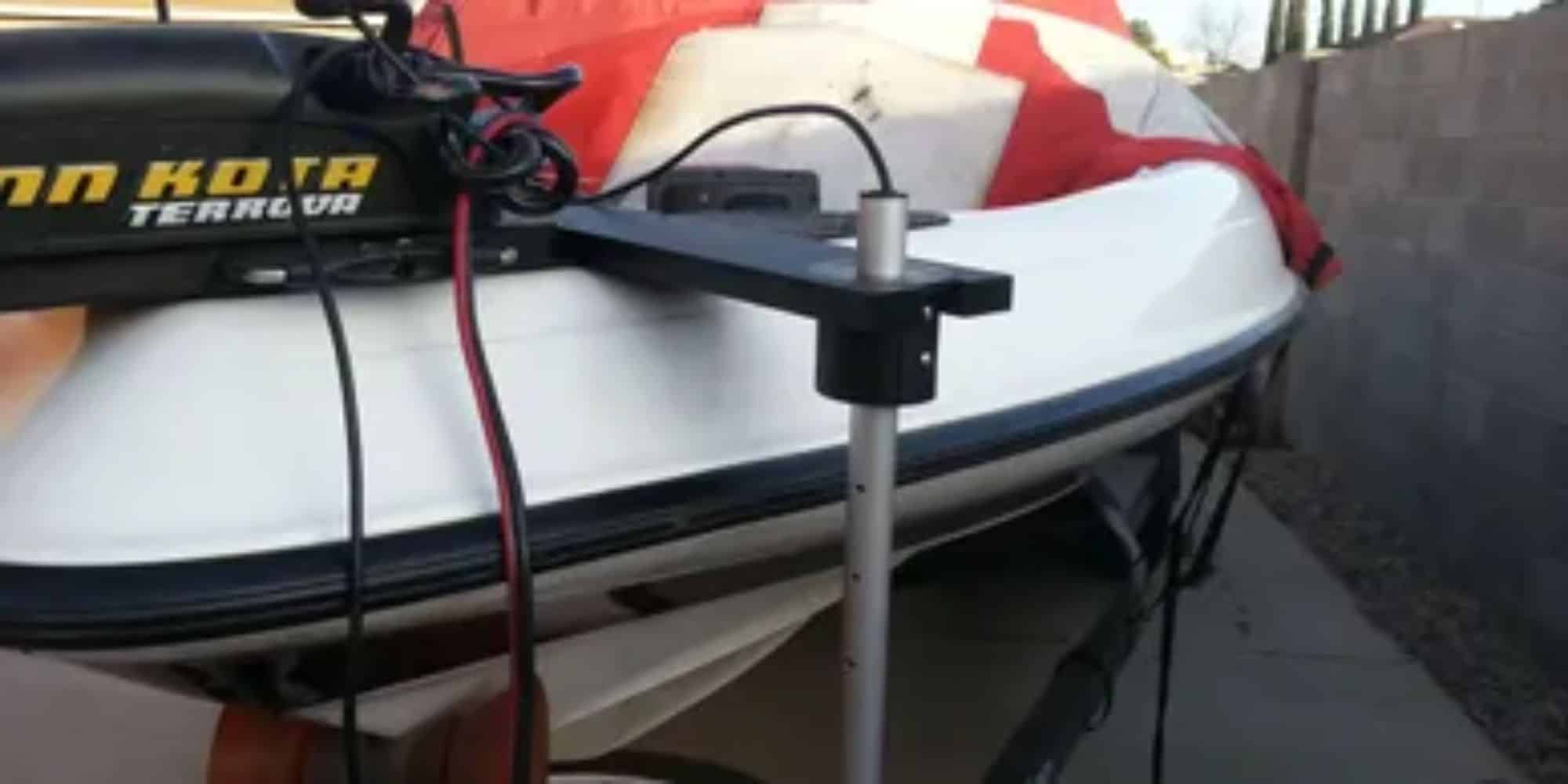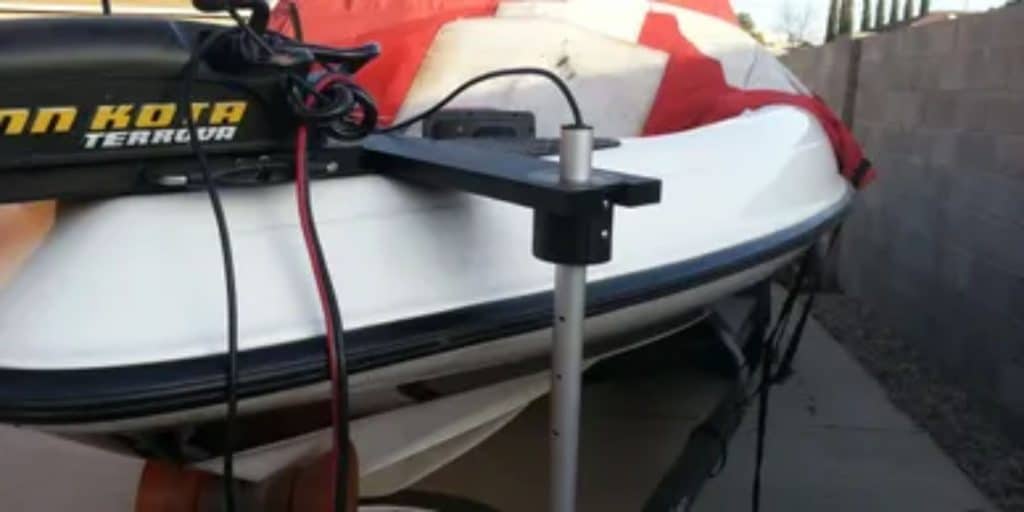 Downrod length is easily determined from the waterline on the boat. We recommend 10 to 15 inches of the downrod be in the water when deployed. The minimum distance on top is 4 inches to be used as a handle (or to mount a handle). The remaining is used to get to the waterline. Typically a 48 inch downrod is more than sufficent for a DeepV boat and a 36 inch downrod is fine for most Skeeter, Nitro Z or RangerZ style boats.
Should you need some Help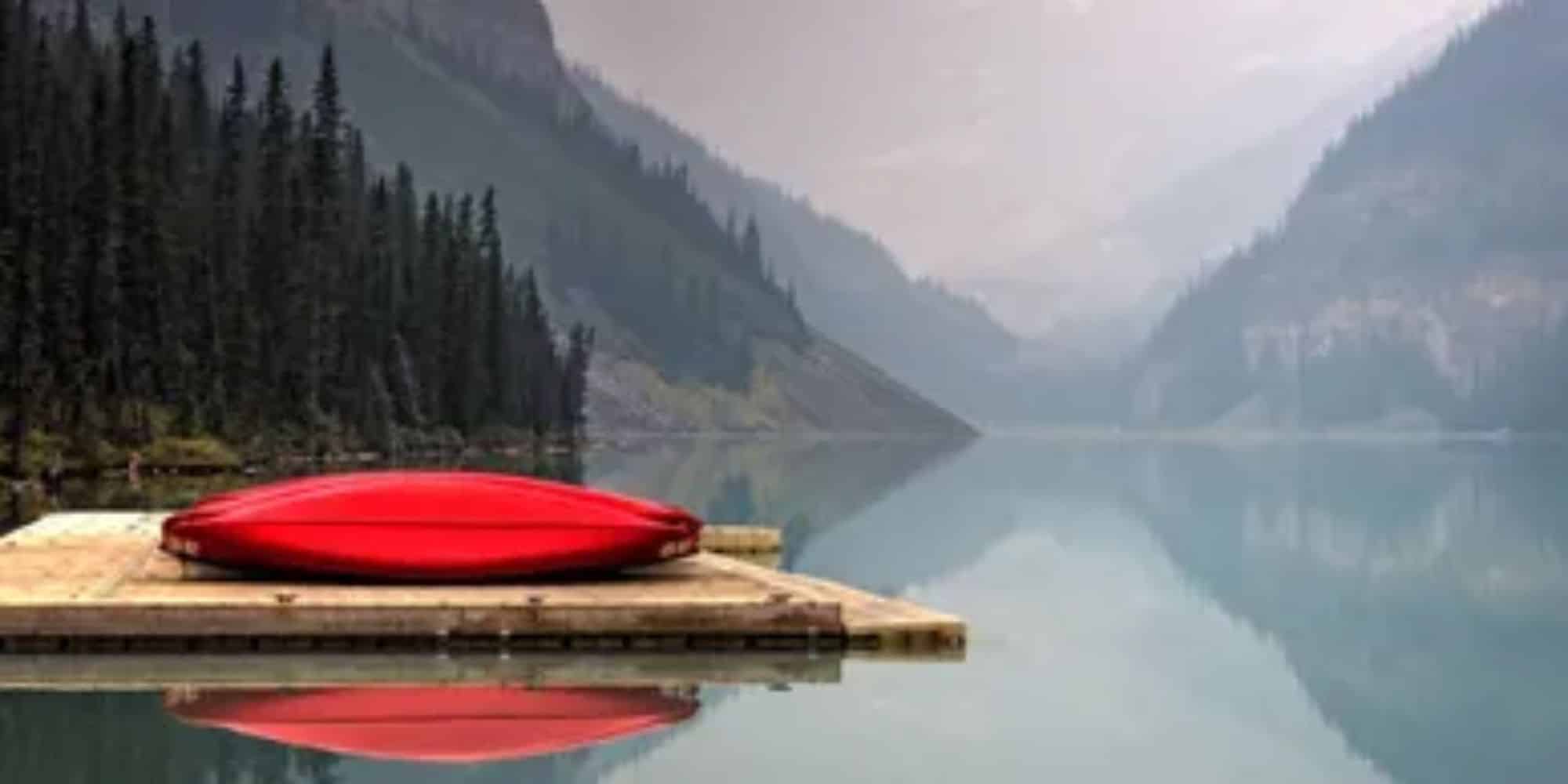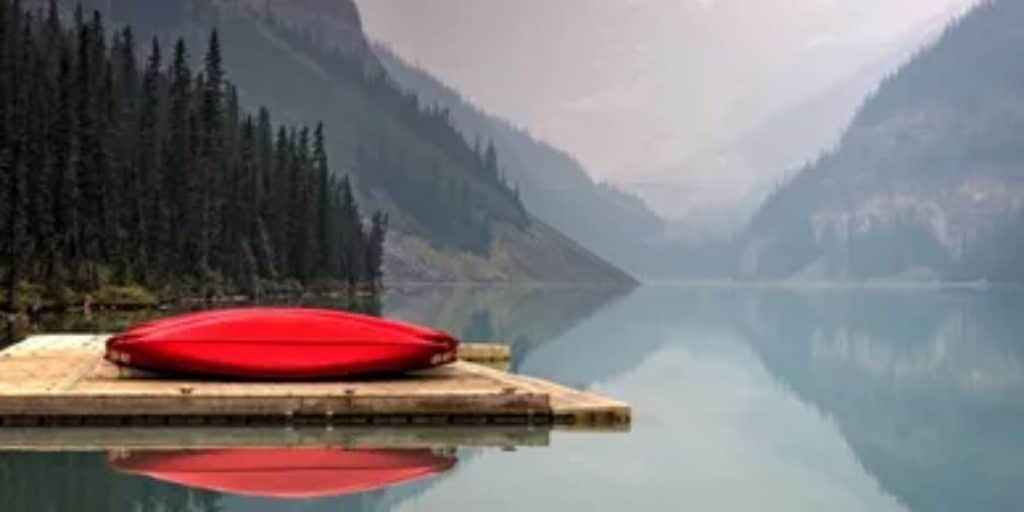 If you are unsure, please give us a call and we will be happy to discuss your requirement
719 284-2220