Excel Boat Mounting of Baseplate on the Accessory Rail system.
Use with Livescope and Active Target Downrod systems or Humminbird systems to enable firm steady holding of the downrod.
These brackets are evaluated with the Excel boats to easily handle the very high pressures put on the downrod by the transducer system when it is in the water.
All utilize nylon thumbscrews to hold the baseplate to the mounting.  Thumbscrews act as both a quick removal and a breakaway should the downrod contact an underwater obstacle.  All mountings ship with 12 thumbscrews and there are only 2 thumbscrews used to hold the baseplate to the mounting.  As there is a breakaway feature in this system, all baseplates ship with a plastic coated stainless steel tether to hold the baseplate to the boat in case of impact resulting in breakaway.
Baseplates for these mountings are available in a low cost plastic (for light duty use) or in a heavy duty aluminum.  Heavy duty fishing would entail fast trolling rivers, fishing large stump fields (waters such as Truman Reservoir or Lake Fork).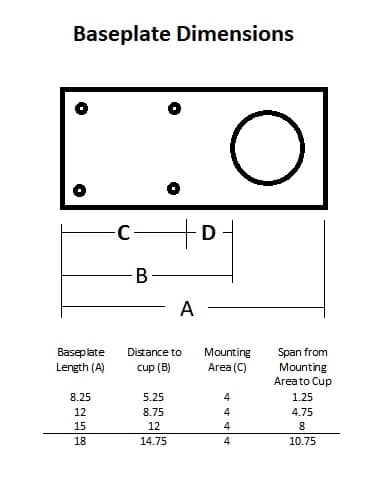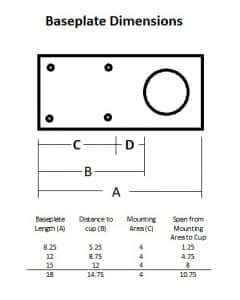 Fitment Notes:
2021 Excel 220 Bay Pro uses a 45 degree track system.
Gunnel widths up to 4 inches use a proper bracket for your rail with an 8.25 inch baseplate assembly.