Crestliner boat has manufacture several styles that are best setup by Mounting of a Baseplate on top of a pedestal.  Used when the gunnel is less than 7 inches (approx) from the boats casting deck.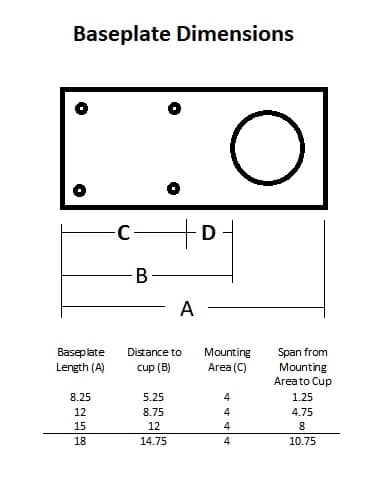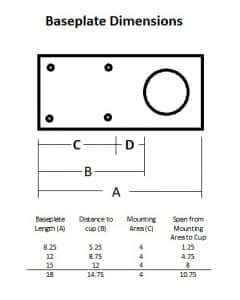 Plan sufficient span of the baseplate to get the cup over the edge of the rub rail outside the boat.
12 inch baseplates:  4 inch span across gunnel  (typical for VT, Bass Hawk and other similar boats)
15 inch baseplates:  7 inch span across gunnel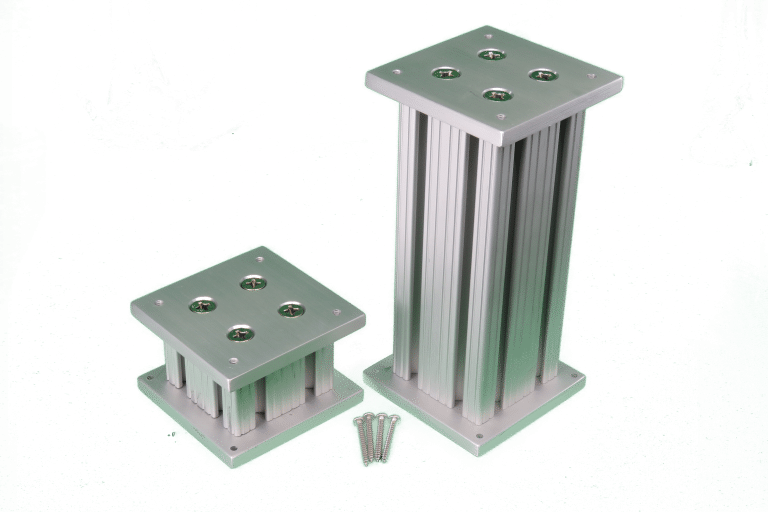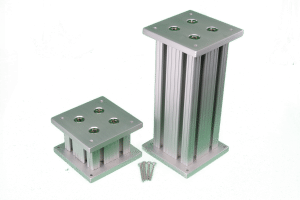 Baseplates sit atop the upper pedestal plate using one of two mounting methods.
Thumbscrews:  a couple of nylon thumbscrews that act as a quick removal as well as a strain relief should the downrod hit something while deployed.
Magnetic Switches:  dual 150lb holding strength magnetic switches hold the baseplate to the pedestal
All Standard baseplate systems include a plastic coated stainless steel tether to hold the baseplate to the boat.  Should the downrod hit something in the water and cause the baseplate to break away from the mounting, the baseplate will follow the downrod overboard and into the lake.  If you do not wish to dive for your baseplate, the cable is the best means to hold the baseplate to the boat.