Garmin Livescope Downrod System
Downrod Length is 48 inches to fit most boats with depth to keel of apox 32-40 inches.
Includes Mounting for Garmin Livescope transducers using the Garmin OEM Bracketing.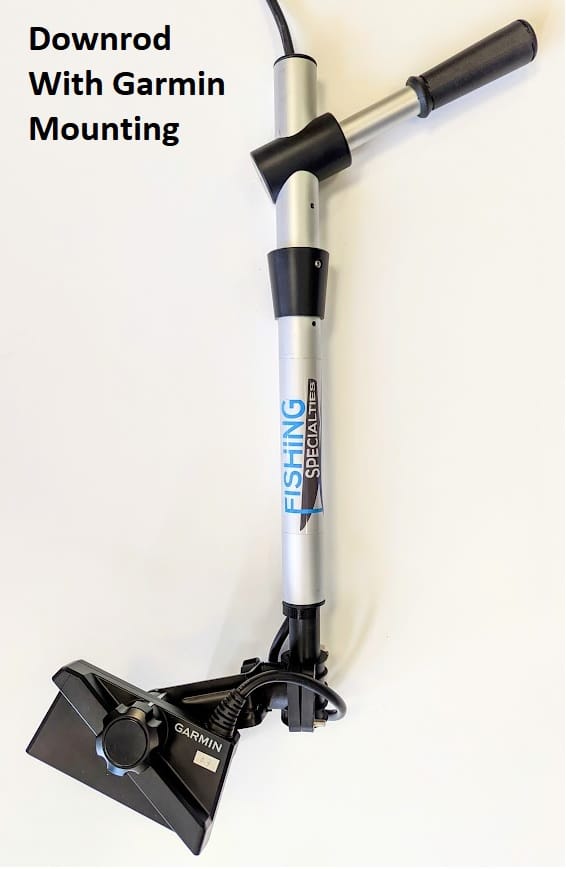 Post end for the downrod allows the wire to enter above the mounting location for the bracket and thus cannot be driven into underwater obsticals.
This assembly is best used when fishing without moving the boat.  The offset nature of the tansducer mounting will cause downrod oscillation  or wiggling of the downrod due to offset water pressure.
A more stable downrod can be had using the bracketing in the following 2 parts:  1) Garmin Livescope Downrod FS32 downrod or 2) the Garmin Livescope Downrod FS34 downrod.