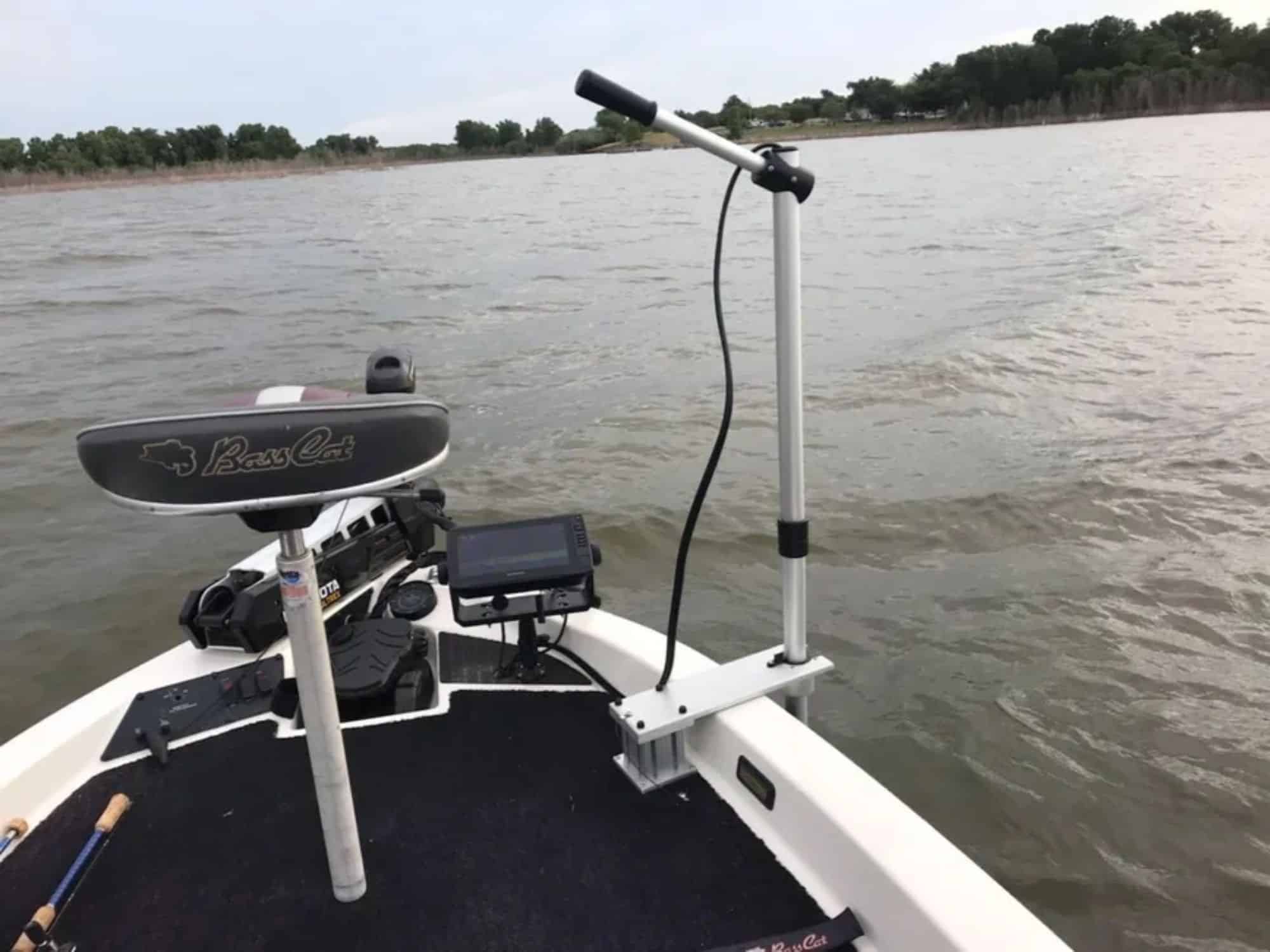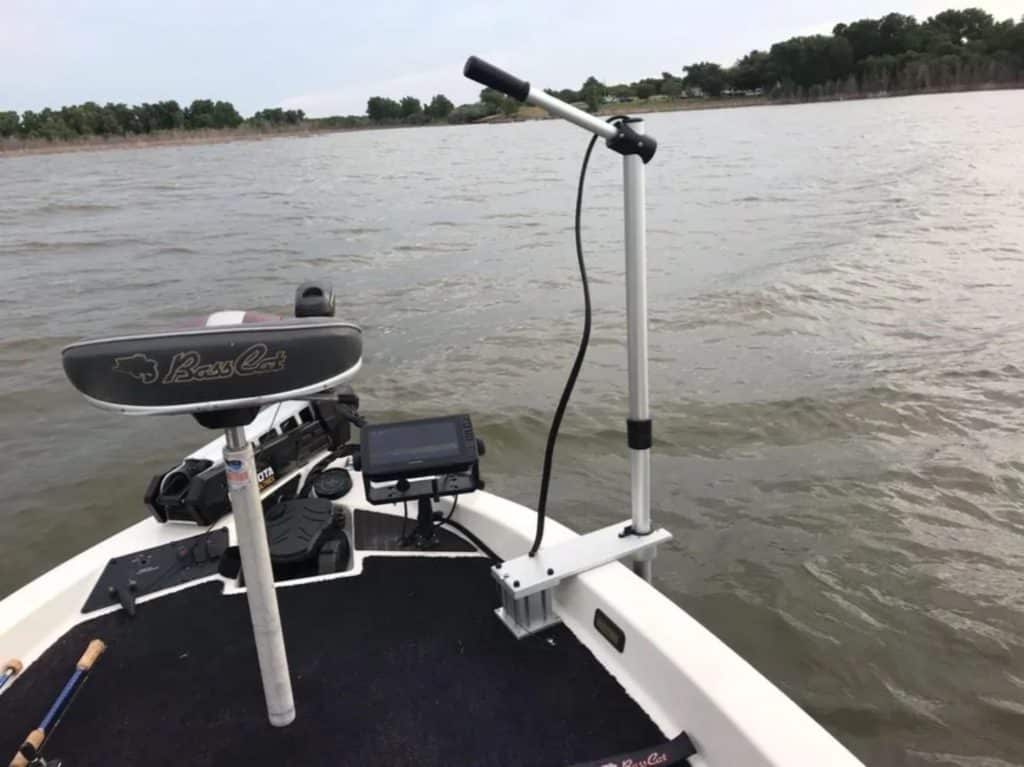 Transducer Downrod that is Fastest to Deploy, Accurate, Protects transducers like no other!
Advantages of a Bowducer Pole system
Rigid up to about 4.5 mph (Magnetic systems 3.5mph)

Breakaway / Lift away feature if it accidentally hits underwater obstacles.

Very fast to remove from the water – even if stuck on something!

Can be taken completely off the boat (for lockup) in the time needed to disconnect the transducer cable.

Rotates simply and reliably to any given direction.  Cast and point the transducer where the lure landed and you will see it on the screen!  No delay waiting for motors to turn, etc.

Has 360 degree shear bolts  or magnetic holding that prevent damage to the downrod or transducer should you hit something.

Can be deployed in about 1 seconds (and retrieved just as fast).  

Uses only gravity to maintain the downrod in the cup (eliminating the need to lock pins tighten thumbscrews, etc.

Allows the downrod/transducer assembly to be used in multiple locations or even ice and/or dock fishing.

Protects the transducer cable inside the downrod which in turn protects your investment.

Does not tilt into the boat so your deck will remain clear with no trip hazards.

Handle quickly and easily allows the user to determine where the transducer is looking
Transducer Location and Tradeoffs
Fishing Transducers are improving every day. The images displayed by a fishfinder (depthfinder) today are markedly improved from those of just 10 years ago.
Having a good, high resolution transducer mounted on the bow of the boat gives an advantage as it shows fish in relation to the fishermans position versus 15 to 25 feet behind.
Many have tried to put transducers on trolling motors and found that the motor itself is quite unkind to the cables and images. Tearing a cable sheath will create noise on your fishfinder display. Once torn, a cable can not typically be fixed by the average person. As such, transducer replacement is the only option.
Mountings are available for all types of boats and 
A Bowducer transducer mount assembly protects your investment!