Multi View / Low profile Mounting (includes disk end) for Lowrance and Garmin Scanning Sonar consists of a ball set bracket that allows orientation of transducer for the three supported views.
Use this when your downrod has a post end and you would like to change to the small ball set for better in water performance of the downrod.
Garmin Views:
Lowrance Views:
The transducer is positioned as follows for the 3 views: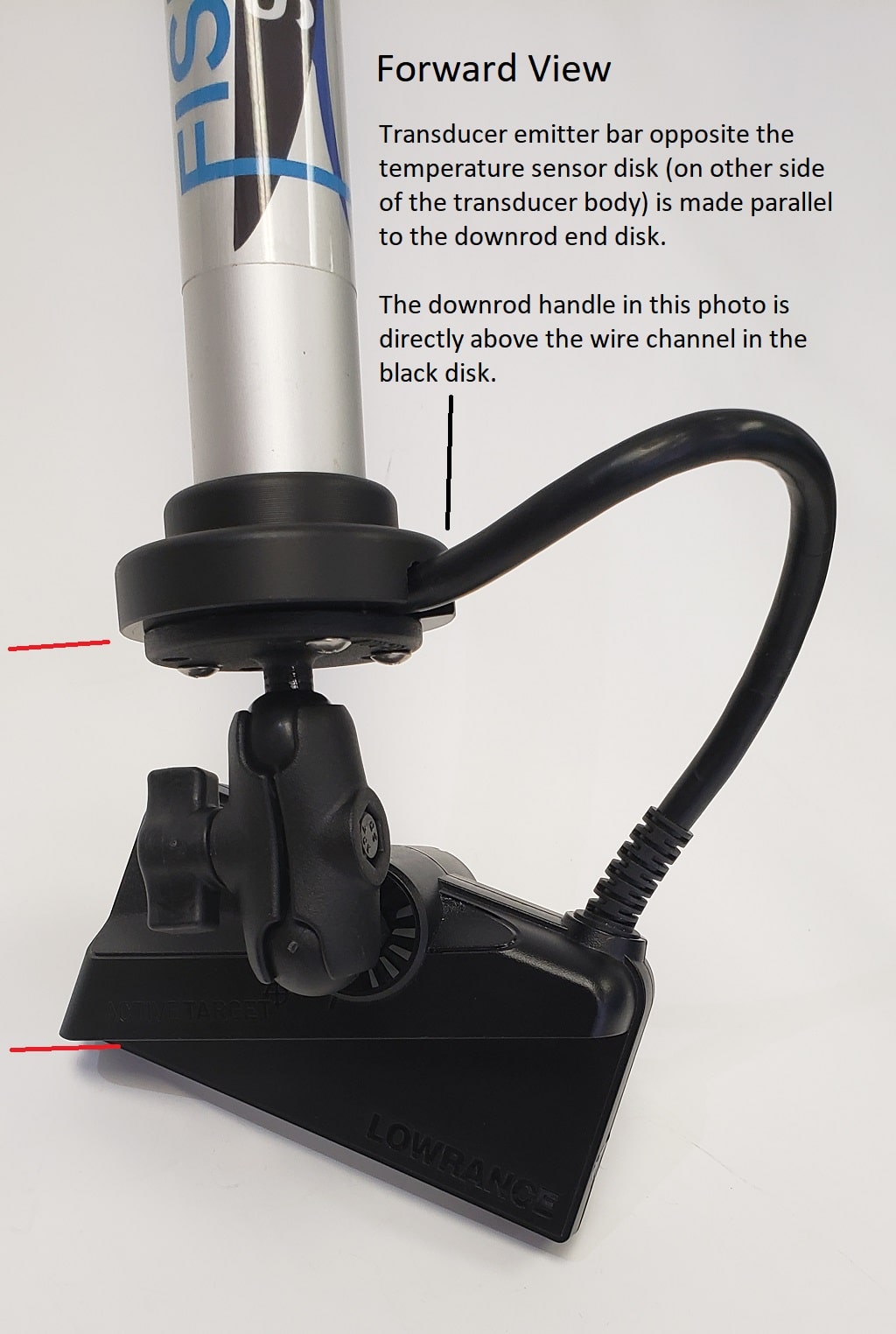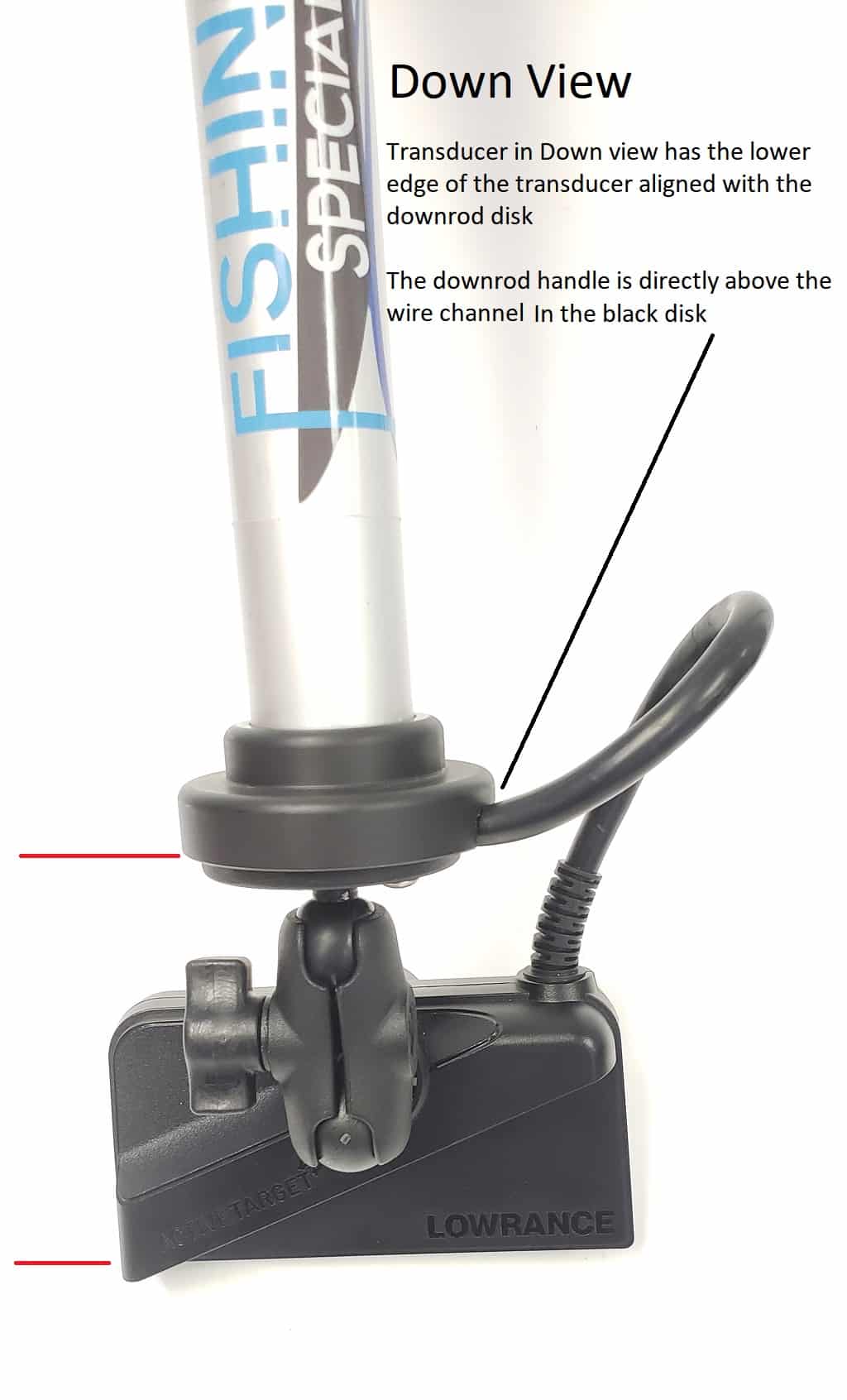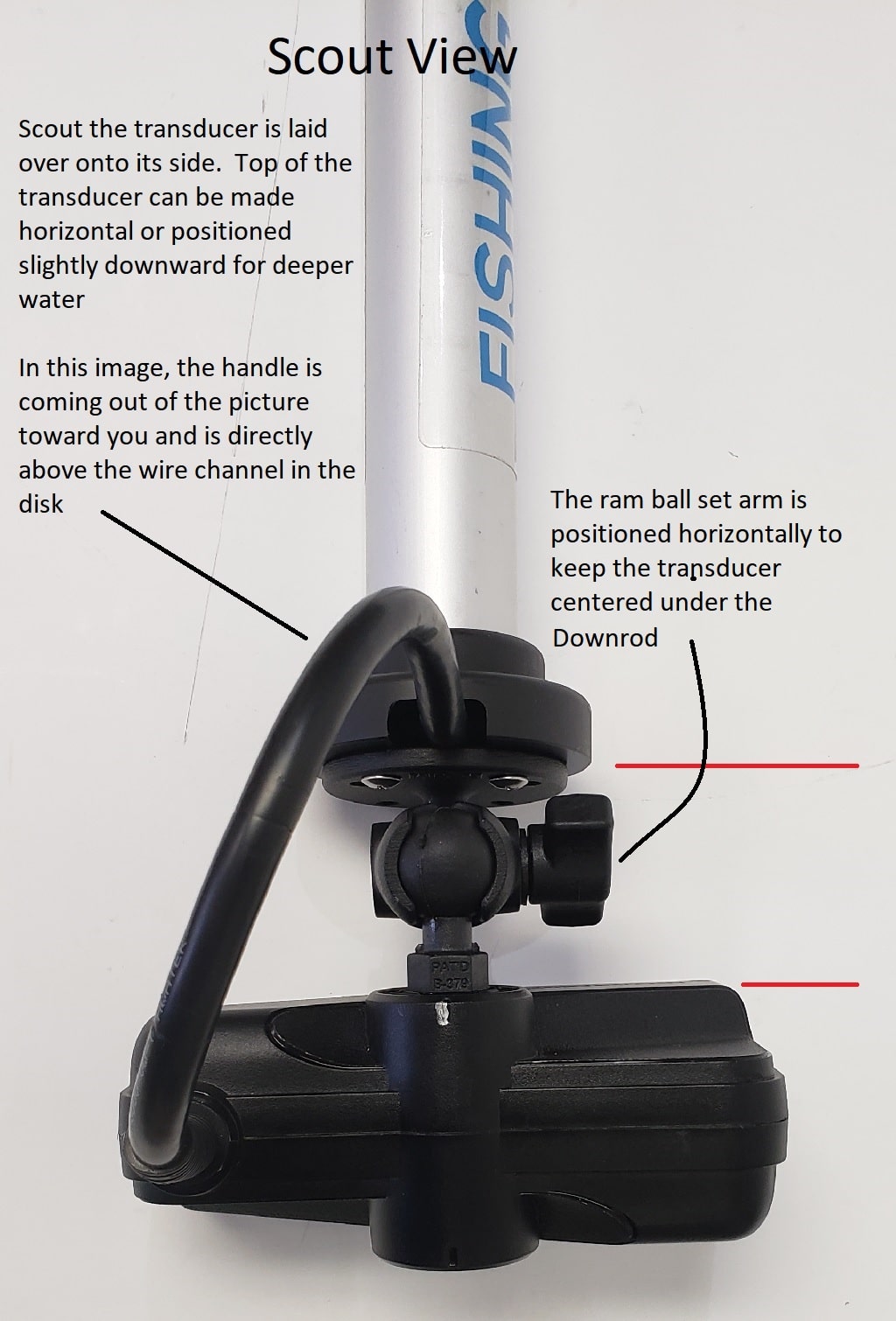 Lowrance Active Target Special note:  The ram ball with stud end is mounted onto the transducer on the opposite side of the temperature sender disk.